How to build your own outside wood burning stove
Did you always want to know how to build a clean burning outdoor furnace? Or is something you've thought up recently due to a huge fuel or electric bill just received?
Do you want to know how to go about
building an outside heating stove for your house?
It doesn't matter why; we have the answer!
You can certainly build a clean burning outside wood burning furnace, given access to the right materials and sufficient welding skills. Remember that welding such thick materials is quite different from welding 1/8" steel because proper penetration is paramount to your success.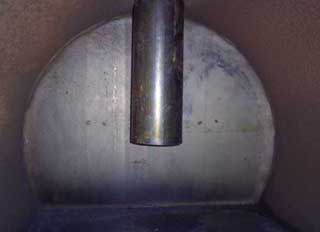 A round firebox or cylinder is definitely the way to go. Getting a tube or cylinder already welded and x-rayed gets you one step closer to success. It certainly takes a LOT less welding than putting a square box together; taking 12 welds to do so! Remember that welds are usually the place where leaks start and flat slabs of steel are nowhere near as strong as a cylinder; bending, flexing and warping from the intense heat.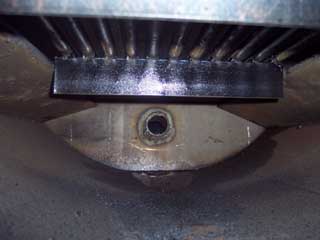 You will need to build something like this; a way for the air to blow into the firebox. This is the best way, with the air blowing up through the grates, into the fire from the bottom, just like a blacksmith's forge.
You will need heavy duty grates. These are made with 3/4" bar stock.
Before you go any further, start figuring the cost of your materials. Steel is expensive and can you even find cylinder that is 1/2" thick like our optional firebox?
You need the end plates for the firebox - two sheets approx. 3' x 3'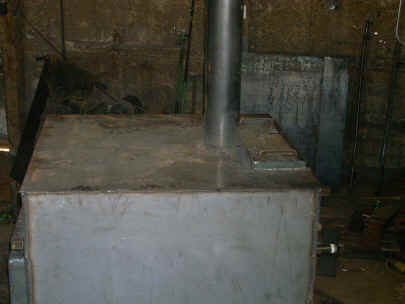 You will also need the water jacket (box) - 6 sheets at least 4' x 5'.
You will need about a 5 foot chimney pipe. We recommend 1/4" thick steel.
Don't forget an access cover for the hot water coil.
If you are putting on siding, you will need a frame around it (see picture) and framing for the roof.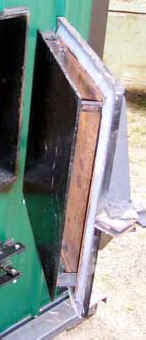 Remember you will need to build a door too,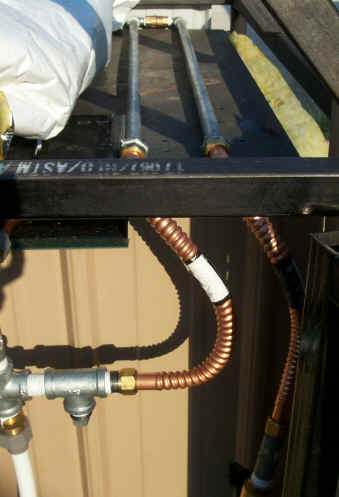 You will also need plumbing to fill the furnace as well.
NOW, consider this. You can purchase a Shaver Pro Series 165 for only $4762 without the siding, insulation, pump, fan, hot water coil and thermostat.
I don't believe you can build the same furnace, with the 1/2" thick firebox for under $3000.
You can put any kind of siding on it that you want or we can provide 20 different colors, and 8,000 color combinations, for you. Of course you will need the pump, fan, hot water coil and thermostat or you can get your own locally.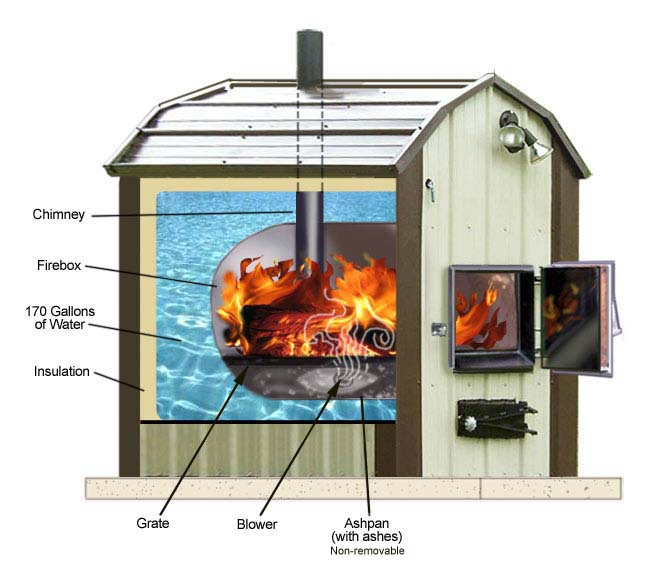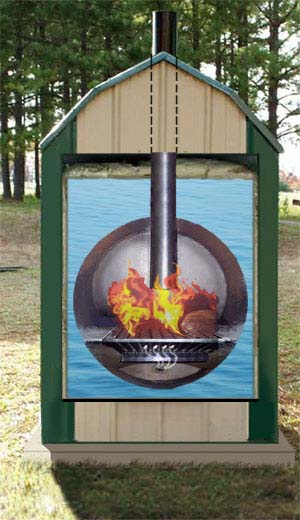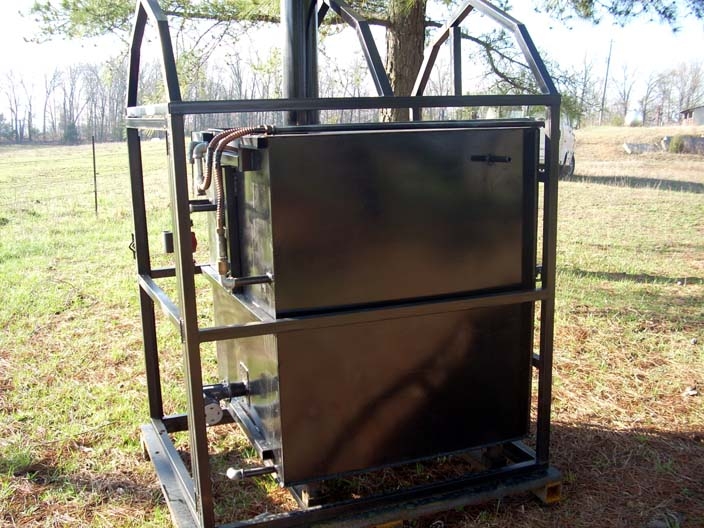 SHAVER OUTDOOR WOOD FURNACE

Get the Finest Furnace Made!
Get a Shaver!